Motorola Ridge: Leading flip phone with touch and folding screen
Mobile phone maker Motorola has re-introduced its leading model 'Razer' smart phone after 15 years.
In the past, this twist, the flip phone, gained considerable popularity and was called a 'game-changing' device.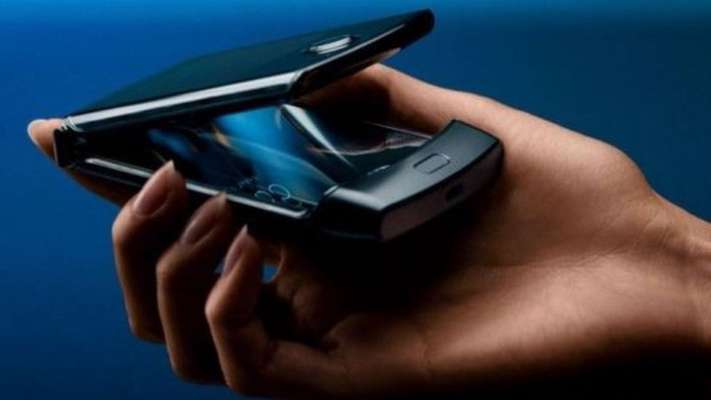 This time the Motorola Razer phone has a 6.2-inch touch screen. It is larger than the old model in width and has a small screen beyond which message or other message notifications can be viewed.
The small screen on the outside lets people answer a message or call someone.
Also read
Samsung Folds Galaxy Fold with Six Cameras
It costs $ 1500 and will initially be sold in the US starting December 26. Motorola Razer will be introduced in other markets by 2020.
Experts say the arrival of the Razer smart phone will not have much impact in the global smartphone market.
"People are asking if this twisted phone will change Motorola's destiny," says Francisco Gennimo, an affiliate of IDC. Because their share in the market is very low. '
However, this new Razer phone is being called a good step by Motorola. The company is currently part of Lenovo and was purchased by Google in 2014.
"In this current era of black rectangular touch screen smartphones, the new Motorola Razer has a great opportunity to bring some interest in the market," said Ben Woods, CCS Insight affiliate.
"I have no doubt that as soon as it comes into the market, it may be difficult for Lenovo to meet its demand."
According to reports, two lakh phones will initially be available, but this has not been confirmed by the company.
Folding phone
According to Motorola, their new Razer phone is a new endeavor that can bend both sides equally. On the other hand, Samsung's Galaxy Fold appears on both screens when they are folded.
A blog called '91 Mobiles' had already revealed that Motorola will be introducing a folding smartphone this year.
It was reported that the phone was supposed to be released in the summer but was stopped for unknown reasons. This gave Samsung another smart phone company the chance to introduce their Galaxy Fold before.
However, this rush could not be of much benefit as it also identified problems. That's why the company warns buyers of this device for $ 2000 for its durability.
Getty Images 15 years ago Motorola Razor was introduced in the presence of singer Paris Hilton
The new Motorola Razor is water proof. The company has announced to reassure its customers that its screen will be replaced for free within 24 hours of purchase, when it comes to a smart phone warranty.
Razer is set to become the first flip phone with a folding screen available.
During October, Samsung had introduced a similar phone but did not mention any of its features. Samsung said they were looking for 'possibilities' on the idea.
The Motorola Razor was introduced 15 years ago in the presence of singer Paris Hilton and footballer David Beckham.
Experts say that Motorola is one of the companies that incorporates technology into fashion. Motorola was the largest seller of mobile phones since Nokia, the mobile maker in 2006.
Motorola's market share plummeted after the arrival of the Apple iPhone and Samsung. That was about 21 percent in 2007 and today it is only two percent.